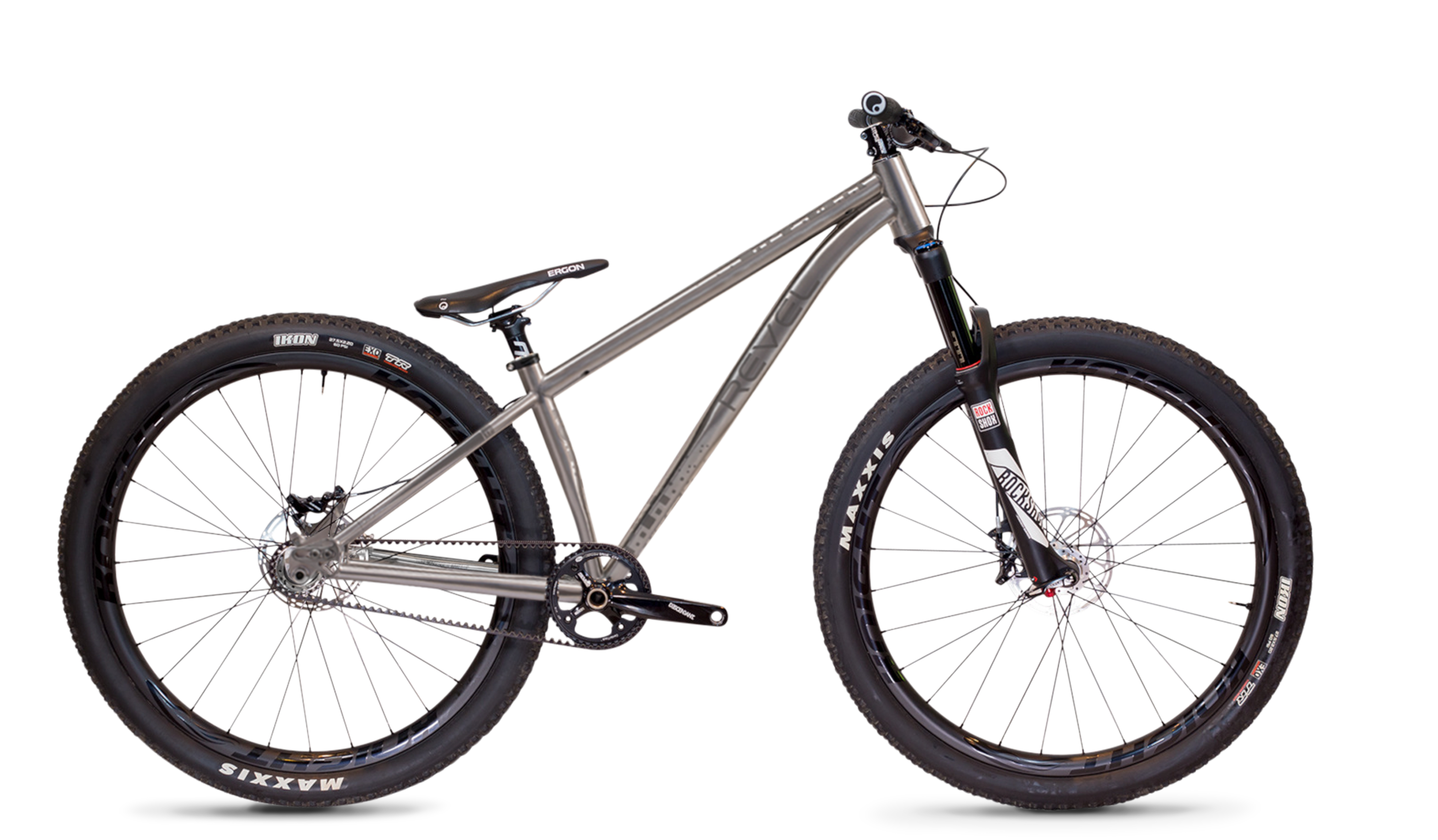 Overview
Take Flight
There is something incredibly special about each different type of bicycle, and each one provides a new perspective on why bikes are so incredibly fulfilling. (Ok, maybe we can leave the tri bike out of that statement…) So we decided that we wanted to ride a dirt jumper that was incredibly modern, that was designed to fly over jump lines with ease and comfort and stability and, most importantly, with fly looks to make everyone else jealous.
Run the bike belt driven, single speed, or geared, and we dare you to not hop on this bike and get a giant, cheesy grin on your face. The real kicker about the TF? 27.5" wheels. Yes yes, dirt jump bikes are traditionally designed around 26" wheels, but we wanted to try this out. The biggest benefit to the larger wheels is the ability to run a larger bottom bracket drop and keep the pedals at the same height off the ground. The end result is fantastically improved handling and cornering ability, and it is immediately noticeable. This titanium dirt jumper is one of the most durable, fun bikes to jump in, off, and around anything you might see in your path, and we know you'll love it just as much as we do.
Key Attributes
The CBF™ focuses the center of curvature in a very finite area on the chainline/top of the chainring, pointing the pedaling forces directly where you want them.
Learn More »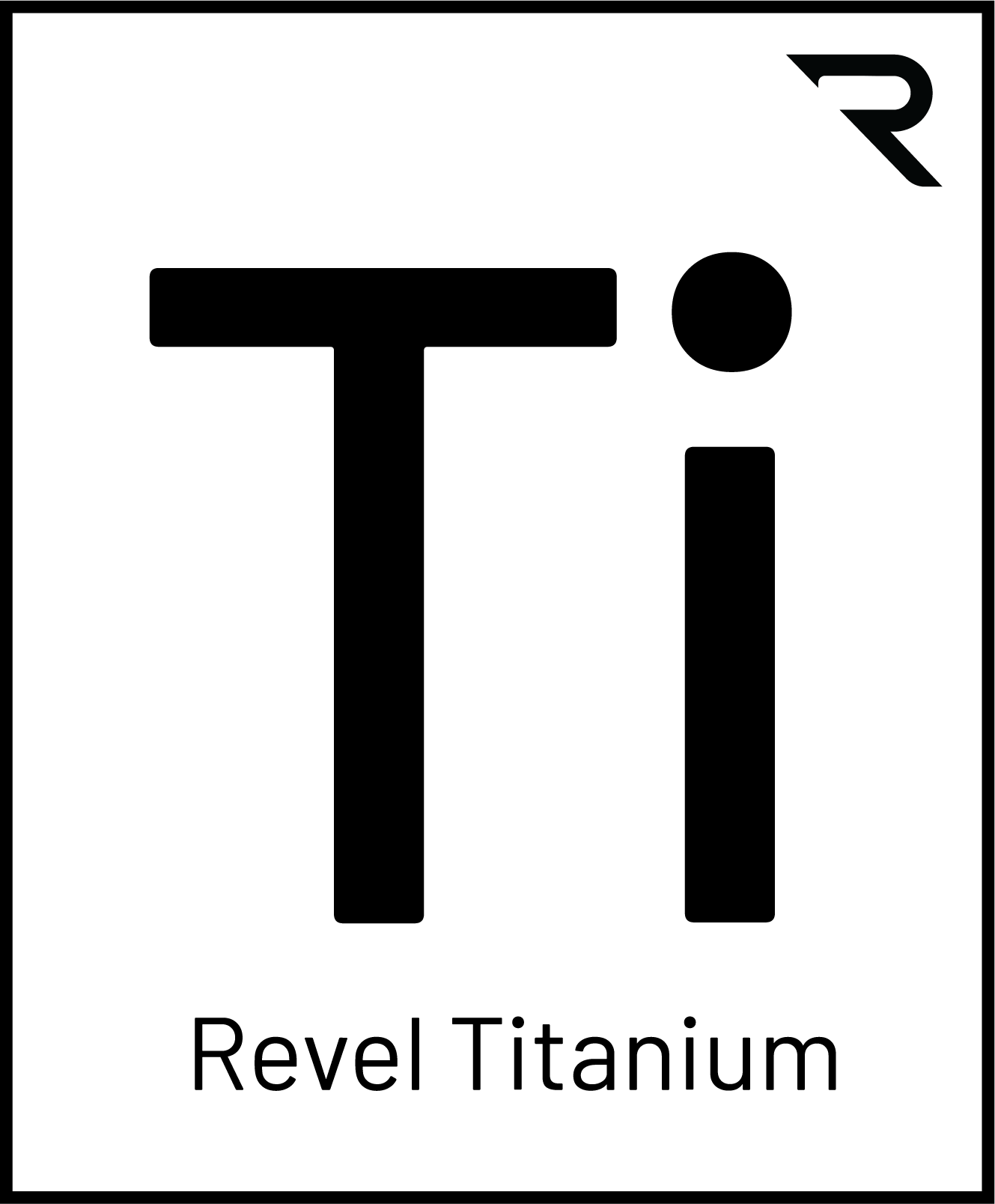 Revel Titanium takes a modern approach to an already tried and true bike frame material. Strong and reliable, yet comfortable and easy on the eyes.
Learn More »
| | One Size Fits Most |
| --- | --- |
| | One Size Fits Most |
| RIDER HEIGHT | One Size Fits Most |
| EFFECTIVE TOP TUBE LENGTH | 590mm |
| SEAT TUBE LENGTH | 340mm |
| SEAT TUBE ANGLE (EFFECTIVE/ACTUAL) | 71° |
| CHAIN STAY LENGTH | 400-415mm |
| BOTTOM BRACKET DROP | 44mm |
| BOTTOM BRACKET HEIGHT | 318mm |
| HEAD TUBE ANGLE | 69° |
| WHEEL BASE | 1046mm |
| HEAD TUBE LENGTH | 103mm |
| AXLE TO CROWN | 492mm |
| FORK OFFSET | 42mm |
| TRAIL | 82mm |
| STACK | 563mm |
| REACH | 417mm |
FRONT TRAVEL
120mm min/130mm max travel, 44mm Offset
HUB SPACING
Boost 148mm rear / 110mm front
SEATPOST DIAMETER
31.6mm Seatpost, 34.9 Seat Clamp
REAR BRAKE
Post Mount , 160mm min/max rotor
TIRE CLEARANCE
27.5 x 2.3" (rear)
BOTTOM BRACKET
BSA 73mm English Threaded
MAX CHAINRING
36T, 55mm Chainline
HEADSET
IS42 upper / IS52 Lower
The Details
Design Features
Cold-formed 3/2.5 titanium tubing
Our modern take on traditional titanium- these tube shapes optimize stiffness and compliance.
CNC machined 6/4 titanium
Headtube, BB, dropouts, and inserts.
Internal cable routing
Clean, quiet, and simple.
Threaded BB
Simple, easy, functional.
Sliding UDH dropouts
Future proofing for all drivetrains and chainstay length adjustability.
Belt drive split
Our unique 6/4 titanium machined puzzle-piece dropout makes for a stealthy, functional, and hidden design if you don't want to run chains.
IS 42/52 Integrated headset
Easy headset installation.
Support
Hell yes. With 27.5 wheels. Git some.
We recommend using some rubbing alcohol and a Scotch Brite pad and scrubbing gently in a "shoe-shine" motion (one direction or back and forth, not circular), then wiping down and finishing with a light coat of furniture polish like Pledge. This should work for both oxidation and light scratches. The graphics are sand-blasted into the frame, so you won't hurt them if you use a soft touch.
15-18Nm for the dropout bolts, 3-4Nm for the tensioner bolt
Email [email protected] or give the fine Rider Support Team here at Revel a ring: 970-456-7336
Required Tools for Basic Service
» Torque Wrench
» 1x 4mm Hex Wrench
» 1x 4mm Hex Bit
» 1x 5mm Hex Bit
» 1x 6mm Hex Bit
» 1x 8mm Hex Bit
| | Part Number | Description | Qty. |
| --- | --- | --- | --- |
| A | | Pivot #1 Axle | |
| B | | Pivot #2 Axle | |
| C | | Pivot #3 Axle | |
| D | | Pivot #4 Axle | |
| E | | Pivot #5 Axle | |
| F | | Pivot #1 Spacer | |
| G | | Pivot #2 Spacer | |
| H | | Pivot #3 Spacer | |
| I | | Pivot #4 Spacer | |
| J | | Pivot #5 Spacer | |
| K | | Pivot #1/#2/#4 Bolt | |
| L | | Pivot #3/#5 Bolt | |
| M | | Forward Shock Bolt | |
| N | | 680 1V Bearing | |
| O | | Pivot #1 Inner Spacer | |
| P | | Pivot #2 Inner Spacer | |
| Q | | Forward Shock Axle | |
| R | | Forward Shock Washers | |
| S | | Rear Shock Bolt | |
| T | | Revel Axle | |
| U | | Rail/Rascal Derailleur Hanger | |
| V | | Rail/Rascal Derailleur Hanger Bolt | |
| W | | Downtube Hose Clamp | |
| X | | Hose Clamp/Bottle Mount Bolts | |