About Us
Story, Culture, Crew
We Are Life-Long Bike Revelers
A mix of dirt-bag bikers, die-hard creators, and avid entrepreneurs
We are rider-owned and passion driven, so we are fortunate to build the bikes and the company we want. Revel Bikes came to be to support our passion and to achieve our goal: to engineer and build the absolute best bikes in the world.
With other places that might make more sense to have a business, Revel settled on Carbondale, CO because we are more than just a business and with that, we needed more than just a convenient home. We are adventurers, skiers, musicians, artists, climbers, explorers and more. We work hard to be active participants in our local community. Whether it's a community BBQ at our shop before Carbondale's First Friday monthly fair or a quick lunch ride on Red Hill, everything we access here is thanks to our small hometown tucked in the Rocky Mountains. This lifestyle helps us engineer and create the best products that we use to play in our backyard.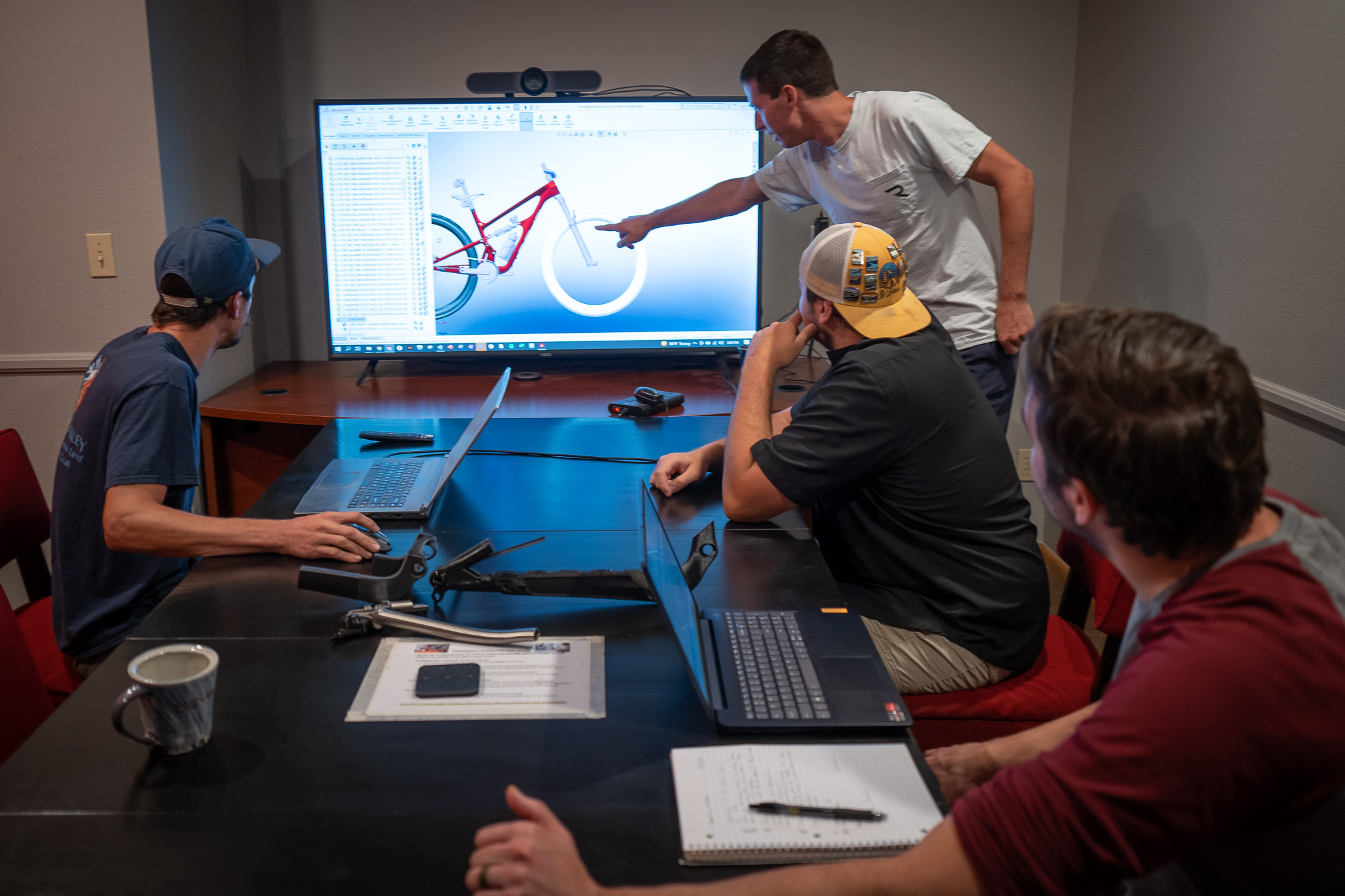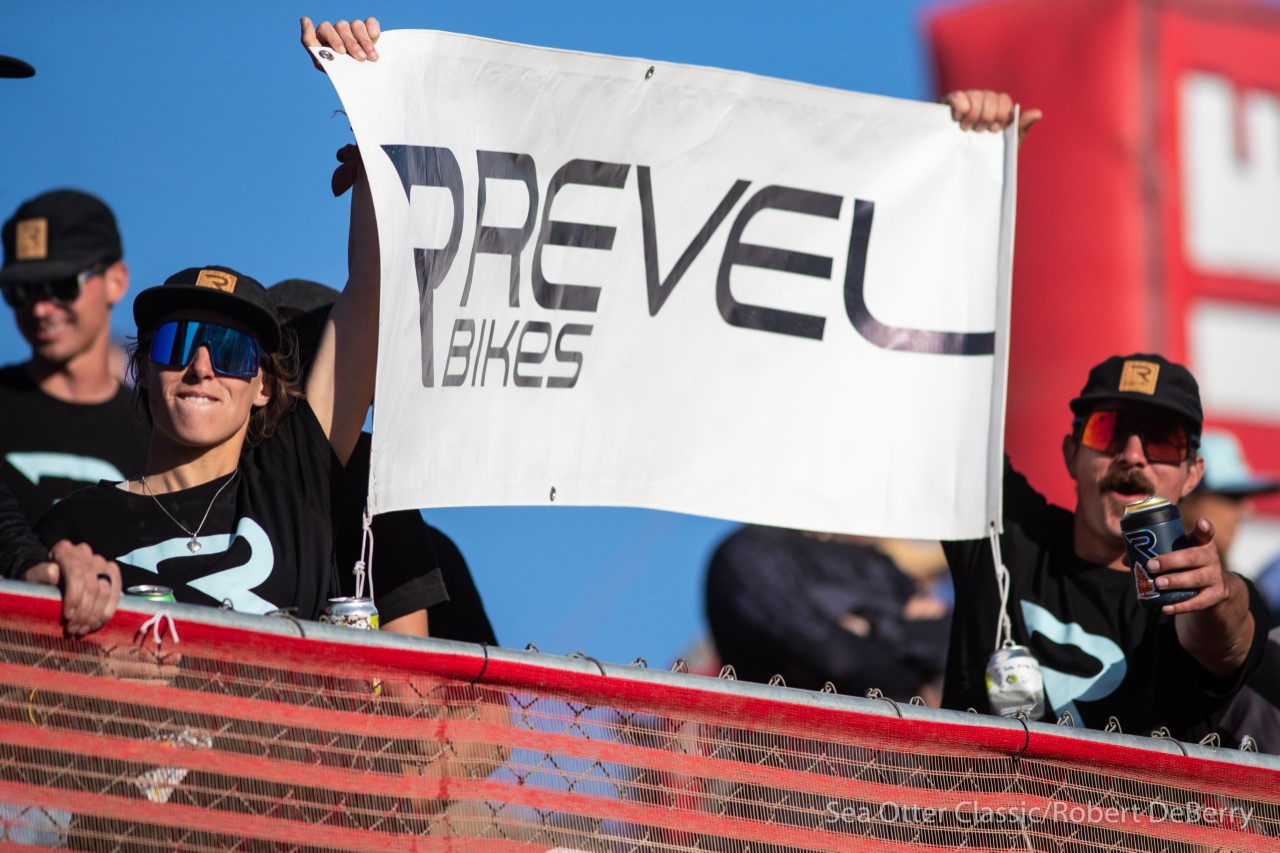 Culture
building a life around bikes (and more)
At Revel Bikes we strive to be an engineering powerhouse set to the pace of a small family company on the Western slope of the Rocky Mountains. To achieve this, we go beyond the office work, beyond the meetings obsessing over suspension kinematics–we strive to achieve the intangibles that so often get lost in company cultures. Being encouraging co-workers, finding the right work-play balance, challenging ourselves daily, participating in our community, and taking advantage of all the fruits our valley has to offer–this is what makes being an employee at Revel feel like home.
Meet Our Crew
Founder and Owner
Born in Alaska, it's no coincidence Adam's entry into the biking industry started with fat bikes. Once finishing school at Colorado College, the lower 48 had won him over and with the exception of a brief stop in Utah, has called Colorado home since.
Adam Miller
President / CEO
Like many others in the office, Ben began his career in bikes wrenching at his local Denver bike shop. Joining us from Park City, Revel is excited to have the experience and passion of a bike industry veteran. Time with Gary Fisher, Trek, and most recently POC provided the groundwork for Ben's ability to grow, scale, and expand. With experience wearing many hats in the industry, Ben's professional ability to manage and coordinate operations greatly complements his innate excitement for all things bikes.
Ben Coates
Director of Supply Chain
Welcomed to Carbondale from Austin, TX, it didn't take long to convince Greg and his family to join us in the Centennial state. Greg jumped right into the cold weather and spends many days riding the lifts and getting turns in. When the warmer temps arrive, he doesn't go far without his Rover and is quickly becoming the king of the endless back roads our valley has to offer. With years of experience as a director of supply chain, Greg embraces the challenges of growing a business in a small ranch town while enjoying everything the valley has to offer.
Greg Costanzo
Director of Finance
Not one to keep the load light, Ola is the master of balance at Revel. A man of many projects, Ola's ability to balance work and play is unmatched. Tackling earning his MBA, guiding Revel through the ups and downs of a small, growing business, and still getting on his skis or bike every weekend are only a few things that make Ola one of the most motivating co-workers we have in the office.
Ola Verploegh
Senior Engineer
Born in Oklahoma and having lived in a handful of wild places such as Alaska and Colorado, our senior engineer Jordan rarely says no to an adventure, an ice climb, a bike race or some snuggles from his team of big bulldogs, Greta and Frank. Whether he's 120 miles into the Fat Pursuit in Idaho or doing his 2 am lap at 18 Hours of Fruita, you'll always see a smile breaking out behind that impressive mustache and sombero'd helmet.
Jordan Haffener
Product Manager
Born and raised in the Roaring Fork Valley, we couldn't be luckier to have a tried and true "loc-dawg" to show us the ways of the valley. Matty B brings a certain level of excitement and energy to all things bikes that is hard to beat. Whether he's hitting the pain cave while he challenging his own PR's Red Hill or he's cruising the Rio Grande on his R+, a smile is never far, often paired with a "THIS IS F**KING SICK!"
Matt Boughton
Controller and Human Resources
Our go-to gal… soft spoken and easy going, Julie is much more than your number crunching desk jockey. It's often you'll find Julie turning into work with the adventure rig packed up and ready to roll to the desert, the mountains and everything in between the moment he clock hits 5. Julie takes all of our bikes to the limits… look for Julie stacking miles in the high country on her custom Ranger, ripping bike park with the crew on Tuesdays, or taking her little one to Crown Mountain Park for pump track laps, Julie is our fearless leader who is always encouraging Revel to be brave, lean in and push the limits.
Julie Young
Operations Manager
With as often as people are reaching out to Dane in the office, we sure are lucky he's always up for just about anything. Joining us from Tahoe City, Dane doesn't sit out for much… whether he's rounding the crew for an evening softball game, hanging off a drift boat fishing the fork, or leading gondola laps on Aspen Mountain, we always can count on Dane for keeping the nose down river while we're ripping through the rapids.
Dane Olson
Sales Manager
They don't call him the King of Carbondale for no reason… between being a key piece of Revel's immersion into our community as well as growing the Revel community beyond state and even country lines, Matt Hoogenboom always delivers the reliability you are looking for when making the massive commitment of buying a bike. Look for Matt cruising town on his infamous Big Fat Dummy, fully customized with a cocktail bar, grill, bb guns, and I can almost promise, more than you could ever imagine.
Matt Hoogenboom
Quality Engineer
Let's go with the office trickster for this one… joining us from Durango, CO, Brendan is the fun and excitement everyone wants out of their hobby. Whether he's wheelie-ing his Rover for miles on the Rio Grande or launching a fat bike 20 yards past the landing with two broken wrists, let's just say Brendan will always keep us on our toes. Brendan's knowledge and experience with carbon fiber and titanium bikes has elevated our quality control processes in a manner we never imagined.
Brendan Shafer
Customer Service Manager
The espresso wizard, customer service aficionado brings a fantastic, adventure experienced Colorado native to Revel. A classic Colorado native, Alex is consistent with his loves… bikes or skis, he's one happy boy. As the backbone of our customer service team, he approaches every customer and every situation with utmost attention and support. Understanding buying a bike is more than just a purchase, Alex provides the confidence and reassurance you're looking for when choosing your bike brand.
Alex Eherenman
Marketing Manager
Addie joined us from the ski world here in the Roaring Fork Valley, where she spent her days with skis under her feet and her nights at a local restaurant serving tables till the lifts start running once again the next day. Revel's arrival in the valley met Addie at the perfect time as she was looking for her next venture into the outdoor industry. A few broken bones later, Addie has now officially joined the mountain bike community and has loved every moment at home and on the road with the Revel crew.
Addie Godfrey
International Sales Manager
Whether he's ripping trails in the high country or fishing the fork after work, Will brings the positive energy and excitement you want everyday, from big adventures to your typical office day. Leading the charge in International Sales at Revel, Will excels at effectively communicating with distributors abroad to expand Revel's presence in those regions. Don't be fooled by Will's easy-going, soft spoken demeanor- put him on a bike and he turns into a fast-charging, gravity chasing machine. Find him between the tape on Tuesday nights, often in a tight fight for the win with a fellow Revel employee.
Will Falltrick
Product Design Engineer
If the 3D printer is running, Eric isn't far. Whether he's deep in new product design or making fun accessories for the office fleet of Big Fat Dummies, Eric's mind is in constant design mode. Give him a product idea and you'll likely have a prototype in at your desk by the end of the day. If he's not pushing the limits of 3D printing, Eric's likely on his skis for a tour in Marble or getting shifty on his trials bike over at Crown Mountain Park.
Eric Krug
Purchasing and Inventory Analyst
Often known in Carbondale for his infamous blue bus, Brian is the epitome of one who simply loves all things bikes, often the first to arrive on a dig day or trail clean up. Riding them, working on them, selling them, coaching on them, he's done it all. Brian is often up on Prince Creek stacking miles with his trusty companion, Arrow.
Brian Danz
Production Team Member
Most nights here at Revel you'll see an adventure rig parked out front and a few lights still burning at a stand with Cullen putting in the extra hours to perfect his rigs. Whether he's putting in miles on his Why Cycles R+ or pushing a fully loaded Big Iron rig through a blizzard in Idaho, Cullen is happiest on his bike, no matter what trail is ahead. Cullen's attention to detail and endless hours on his bike makes him one you surely want building your new rig.
Cullen Barker
Production Team Member
Our easy-going, always-smiling George has a great ability to balance fun and focus. Whether he's cracking the next joke or throwing on the unexpected tune on the speakers, Georgie always keeps the production floor smiling, even on the busiest of days. Keep an eye out for George floating on his snowboard down Highland's Bowl and pedaling long miles on long summer days.
George Johnson
Purchasing and Inventory Analyst
After getting to know Haley, you'll find its safe to say she is detail oriented, in just about the best of ways. Whether she's placing parts orders that will carry us through a year, or she's building up here Rail 27.5, Vital Bike of the Day, Haley gives her undivided attention when it comes to her bikes, her job, and her passions. With experience in procurement with the big dogs like Nike, Revel feels lucky to have Haley bringing her big city talents to our little warehouse in Carbondale.
Haley Engels
Fulfillment Analyst
Another local boy, growing up in Glenwood Springs, Leo knows the trails of the Roaring Fork Valley like the back of his hand. Whether he's flying down Valhalla in the Snowmass Bike Park or grinding up a long climb in South Glenwood, Leo is rarely without a smile, a snack, and a funny story to keep your mind off the climb. Growing up in the mountains, Leo has found passions everywhere he's found a gravity sport. We thank goodness for Leo everyday here in the office as he takes lead in analyzing inventories and fulfilling each and every order that goes out the door.
Leo Tonozzi
Production Team Member
Britny arrived at Revel with the a massive smile, a love for all things bikes, and an inspiring eagerness to learn. Quickly learning her way around the production floor, Britny has enjoyed her most recent success of joining the bike building team. Britny doesn't stop at bike building, all the while she is balancing her private training business and regularly making it to Green River to lean into some gravity and hit the free ride lines. Happiest in a full face helmet and riding risky lines, look for Britny ripping the bike park and drifting free ride lines in the desert!
Britny Ferguson
Customer Service Representative
Hailing from the race scene in the northeast, Cooper has found himself right at home in the Roaring Fork Valley. Whether he's exploring Marble on skis, finding his way to Crested Butte for the day on a bike, racing the local race series or sitting behind his screen at HQ in Carbondale, Cooper is the work horse and energizer Revel has been seeking.
Cooper Willsey
Inventory Manager
If you've visited the headquarters here in Carbondale, you know we're a bit tight in our space. Thank goodness for inventory manager, Rob. A proper local adventurer, Rob is often the first to sign up, regardless of the mission ahead, and can often be counted on to bring an undeniably uplifting positivity to any situation. Rivers, single track, skin tracks and more are just some of the few regular spots you'll find this mountain man exploring.
Rob Pempin
Customer Service Respresentative
Taylor Rutt
More About Revel
Our Athletes, Open Positions & Technology
The Revel family stretches long and far, starting with 33 employees in Carbondale, to our athlete team scattered across the country, all the way to our 4 employees in Taiwan. We value every position and impact each employee contributes. If you're interested in joining our team, be sure to check out our Careers page to see what positions are currently open.