Become a life-long reveler
Nerd-out and ride with us
We launched Revel Bikes to support our passion and achieve our goal: to build the absolute best bikes—ever. We are always looking for passionate individuals to add to our team, and the first, most important qualification is your desire to work with us.
We offer a great working environment where the entire team is dedicated to designing, making,  servicing, and thinking all things bikes. Oh, and the standard stuff like competitive salaries, a long list of personal development incentive programs, healthcare that works and a bunch of good excuses to go ride your bike!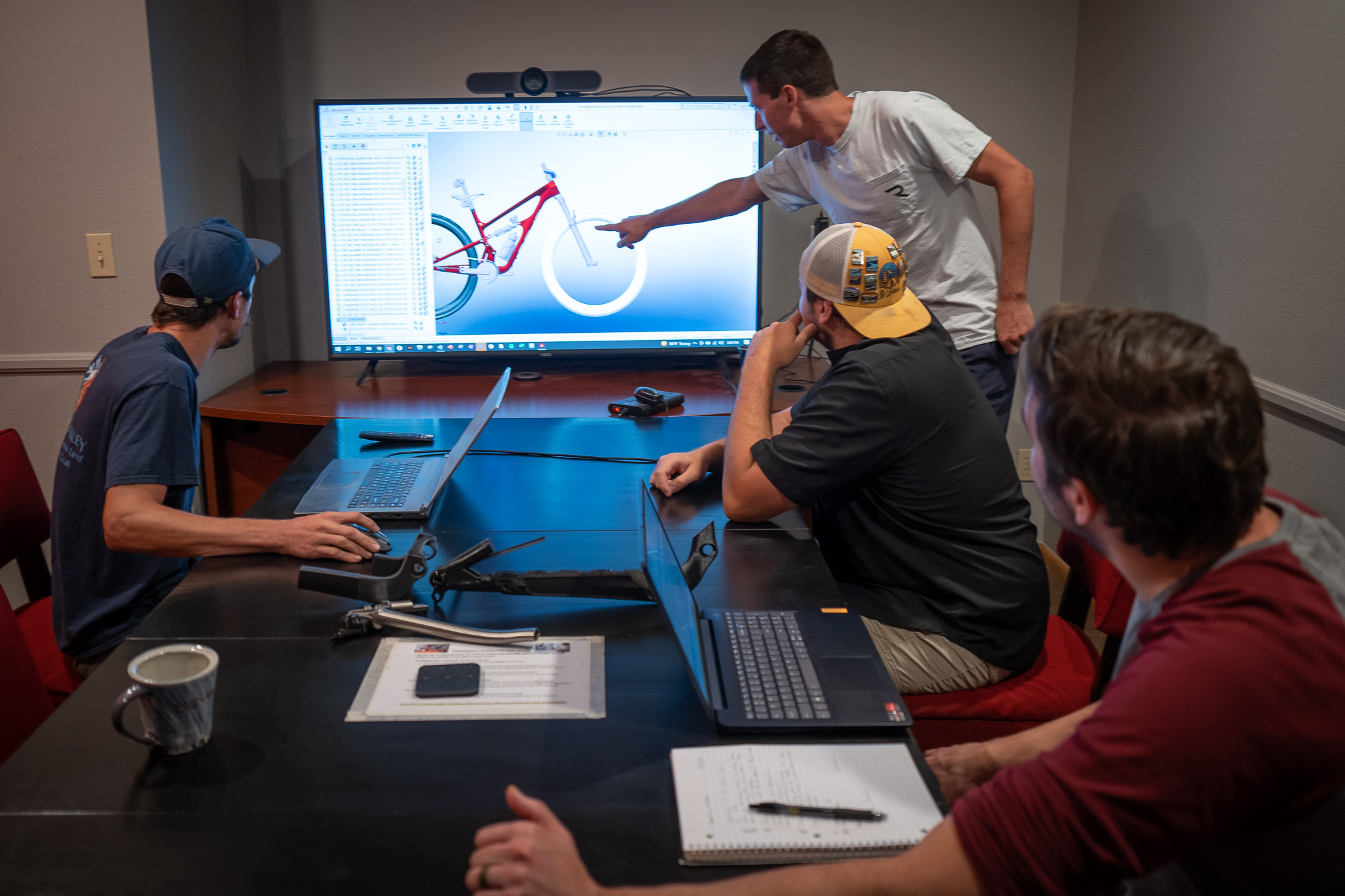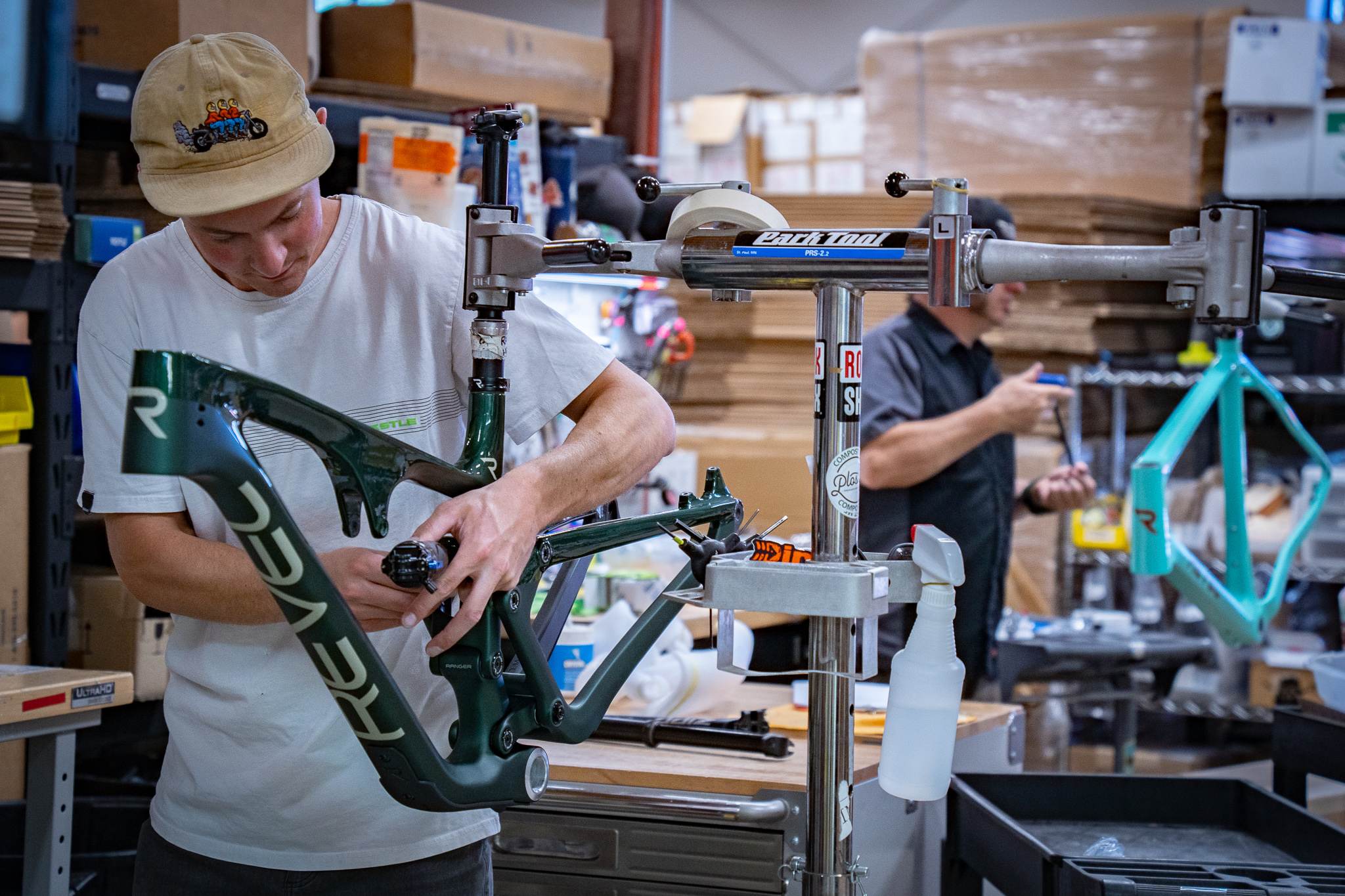 Progressive industry Salaries and PTO
A labor of love does not have to mean financial sacrifice. Revel actively researches and ensures we provide competitive salaries and adequate PTO, which increases with your time at the company.
(Good) Health and Dental
As a young, progressive company, Revel is committed to providing dependable health care to all. An injury on the bike or an unexpected ailment should not be a life altering moment. We sincerely value providing a reliable health care plan to all employees with practical care options in and near Carbondale so the only concern is getting better.
Bonus Program & (Legit) 401k Matching
Active, accessible bonus programs are available to all Revel employees because we're all in this together! Beyond that, we understand the challenges of saving and preparing for the future. Revel is here for you with a progressive 401k matching program.
Revel Pedals Program
Revel employees are encouraged to leave the cars at home and ride bikes to work. An annual free frame and a paid program for pedaling to work makes this one a no brainer to grab your bike each morning. (And a small nod to helping out mother nature!)
Personal Development
Revel Reads is a paid reading program that encourages employees to grow their mental library focusing on professional & personal development books. A continued education re-imbursement program allows employees to take classes that pique their interest, with an option for a paid sabbatical after 4 years of employment.
Volunteer days
Take allotted work days off each year to participate in the volunteer opportunity of your choice. You'll see Revel employees trail building with RFMBA, skiing with Challenge Aspen athletes, teaching bike mechanics to local groms, and much more.
Flexible Shred Policies
Take a snowy morning off to ski powder, or skip out early with the crew to ride the bike park. We value a healthy work/explore balance and we simply couldn't ask you to sit at a desk when its dumping out…
Company Trips & Gear
Aside from kick-ass bike events around the world, Revel sponsors an annual winter hut trip, summer river floats, and weekly group rides around the local trails. Have family coming to town? Hit the Revel gear closet for shared fly rods, PFDs, yard games, and even a company raft.
Revel Sports Club
We quickly realized at Revel that we almost all are missing one of our favorite past times… good old backyard, team sports. Whether its summer and the crew is biking to the fields for a softball game or we're lacing on the skates in Redstone for an outdoor skate, Revel Sports Club is an employee favorite.
OPEN POSITIONS
See positions below to join our team!
Unfortunately, no positions are available at this time.
To apply email us your resume and cover letter with the position title you're interested in as the subject to [email protected].
Just because we don't have a position for you doesn't mean we don't want you on the team! If you have an idea of where you can help us out, feel free to send in a one page pitch with your resume for our review and to file for future consideration.
More About Revel
Our Story, Athletes & Tech
We freaking love bikes and the challenges of not only riding them, but also engineering, designing, and building them. We revel in every berm and jump of the process and strive to do everything both on and off the saddle with passion and purpose.